A CELEBRATION OF JUDY CASSABíS LIFE
Nov 16 2013 through March 2014
<![if !vml]>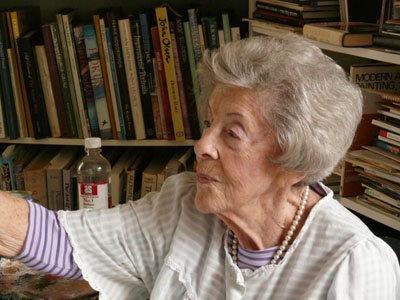 <![endif]>†To celebrate the 60 years anniversary of Judyís 1st Australian exhibition, this celebration was launched by the Governor of NSW, Marie Bashir, at Eva Breuer Art Dealer on November 16 2013 .
Many cultural institutions participated by exhibiting their Cassab collections. Exhibition details and photos of these paintings may be viewed here.

Participating institutions included: The National Portrait Gallery, Art Gallery of NSW, The National Library, Sydney Opera House, Sydney Jewish Museum, Macquarie University, The University of Sydney, Sydney Town Hall, Woollahra Public Art Trust, St Vincentís Hospital and Wesley College.
There were also retrospective exhibitions of Judy's work in Sydney at Eva Breuer Art Dealer and at Mossgreen, Melbourne.